At Continuum Attractions, we've really enjoyed operating Star Wars™: Secrets of the Empire at The VOID in London, which comes to and end on June 19th. We talked to Kev Smith, Attractions Director for Continuum Attractions to find out more about the start of the journey…
So Kev, how did it all start?
We were first approached by The VOID in August 2017. A relatively new virtual reality start up business in the USA, they were already developing two projects at Disney Springs and Disney Anaheim in North America  but wanted to deliver a 'pop up' experience based around Star Wars™, in conjunction with Disney and ILMxKLAB. The VOID wanted to open an experience in London before Christmas, to coincide with the release of the new Star Wars™ film, The Last Jedi.  However, they needed an experienced and successful operator in the UK to make this a reality.
What happened after the initial call?
The VOID took the time to come over to the UK and look at potential venues, as well as visiting our offices in York to gain a greater understanding of how our business was structured. We were also able to show them one of our experiences, York's Chocolate Story and demonstrate the quality and care that we put in to our operations.
Sounds promising…
It was… but then September came and went. These things take a lot of time and The VOID were clearly looking at all potential opportunities to ensure they had the right partner on board to meet their requirements and shoulder a high degree of responsibility.
Two further weeks passed and we were getting towards the end of October when I received a call stating that The VOIDhad been very impressed with our business and our operations and would like to work with us to get the experience based at Westfield shopping centre in London opened by mid-December.
That's fantastic!
We were delighted, but the date came as a slight surprise as we had assumed that there had been delays and that an opening would have been pushed back, but no, mid-December was the deadline.
So it was a quick turnaround?
Very… we had just 8 weeks left until opening! We booked some flights and went for a visit to The VOID's head office in Lindon, Salt Lake City –  a necessity to gain a full insight in to the development of the experience, its technology, its functionality and their people.
Was that quite time consuming when you were working to such a tight deadline?
It takes time to get to Utah, of course, but that first week visiting the offices proved pivotal in the development of the project as we were able to come back to the UK with as full an understanding of the experience as possible. Approximately six weeks remained for us to get the facility open!
What else needed doing in those 6 weeks?
Well, luckily all of the design work for the structure had been done but everything else associated with opening an attraction had to be delivered. Setting up the business and banking arrangements, recruitment and training, marketing and PR, sales and bookings system development, health and safety planning, retail and photo development, technical systems development, administrative systems development and more! It's fair to say that a lot had to be done in a very small space of time.
How did you get it all done in time?
Thanks to the people involved. We worked closely with The VOID's operating team to refine their plans to fit with the timescale. Our attraction management, admissions and guest services team started in early December with an intensive training schedule leading up to the opening on 16th December. Only three of the team had seen the experience, in Salt Lake City, until 5 days prior to the opening. It's fair to say that they were all blown away by the sheer 'awesomeness' that the experience delivers… and we were blown away by their determination and hard work!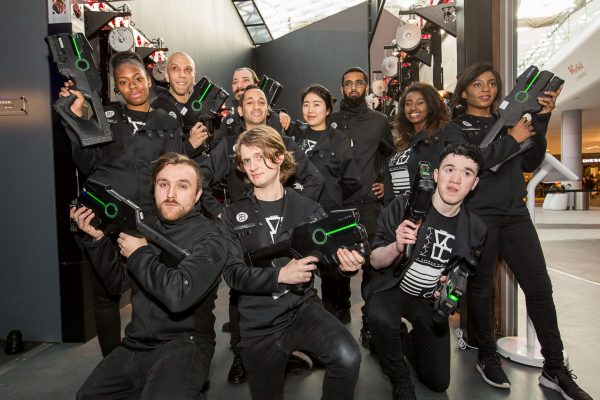 The crucial question: did you open on time?
Of course! Opening day came on the 16th December with the London operation being the first to open in the world – beating Disney Springs by seven hours.
Wow!
It felt like the eyes of the world was on the operation The VOID, Disney, ILMXLAB as well as a host of technical publications and the attractions industry – all interested in how the experience performed. However, we were confident in what our team could deliver.
So it went well?
Day one was a roaring success … in fact all the days following have been too!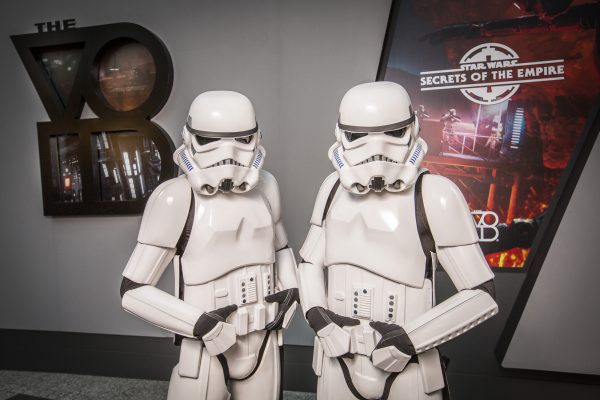 Were there any learnings from the experience?
It's fair to say that we have all learned a lot very quickly (including The VOID). Being the first truly 'Hyper Reality' experience in the world and setting the bench mark for others to follow our collaborative working methods have been critical to the success of the project.
Do you have any advice to someone wanting to open an attraction within 8 weeks?
Although we did manage to successfully meet this timeline and we look forward to continuing our relationship with The VOID, attraction developers reading this article take heed – don't expect that your experience can open in 6-8 weeks! Ideally, an operator such as ourselves needs to be involved 12-24 months in advance of the opening to be able to contribute to and influence a whole host of aspects including design and layout, and to programme in marketing activities to build the market way in advance of any potential opening.
Great advice, thank you Kev! Is there anything else you'd like to add?
 I'd like to take this opportunity to thank all of the partners associated with the project: The VOID, Disney, ILMxLAB, Westfield and finally to Charlie Gooch at Blooloop for linking us to The VOID in the first instant.
As a leading attraction and leisure brand, Continuum Attractions have over 30 years of experience operating a wide range of operating story-led experiences across the UK and around the world. From eco-friendly family parks like GreenWood in North Wales, to cutting-edge technology like Star Wars™: Secrets of The Empire at The VOID, we use our expertise to work alongside our partners, or on our own, to create outstanding experiences.
Want to find out more about how we work? Check out our Collaborate section.