We are truly celebrating the season of awards here at Continuum Attractions – with another win for two of our beautiful attractions in the Tourism South East 'Beautiful South Awards.'
The Clouds Café at 105m high on the second viewing deck of Spinnaker Tower in Portsmouth received silver for 'Café/Tearoom of the Year', whilst Oxford Castle & Prison is celebrating a silver for 'Small Visitor Attraction of the Year'.
"We're heading towards our best year yet for celebrating successes as these beautiful accolades come swiftly on the heels of our hat trick of recognition" says Juliana Delaney, our Chief Executive, referring to our triple win at the British Travel Awards last month.

"We're thrilled that both attractions are able to celebrate this recognition for the contribution they make to the tourism offering in the south and we're very proud of the teams working behind the scenes to ensure the best quality, innovative and purposeful visitor experiences."
Organised by Tourism South East, the Beautiful South Awards recognise and celebrate the achievements for businesses and professionals in the tourism industry over 18 months. This year saw 40% more entries across 23 categories, with an awards ceremony held at the Grand Brighton on the 10th December, and was hosted by Simon Calder, travel journalist and broadcaster.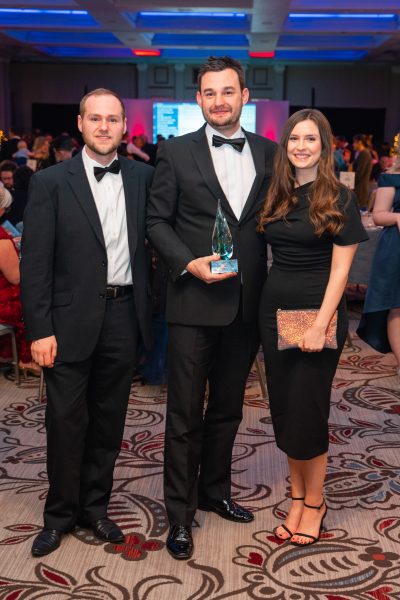 The story doesn't end here…
Why not visit one of our  attractions and see for yourself how we create award-winning visitor experiences, take your pick here.
Or, if you're looking for attraction expertise to turn your idea or attraction into an award-winner, why not find out more about collaborating with us?