Continuum Attractions continue to deliver exceptional award-winning visitor experiences in a post-pandemic market.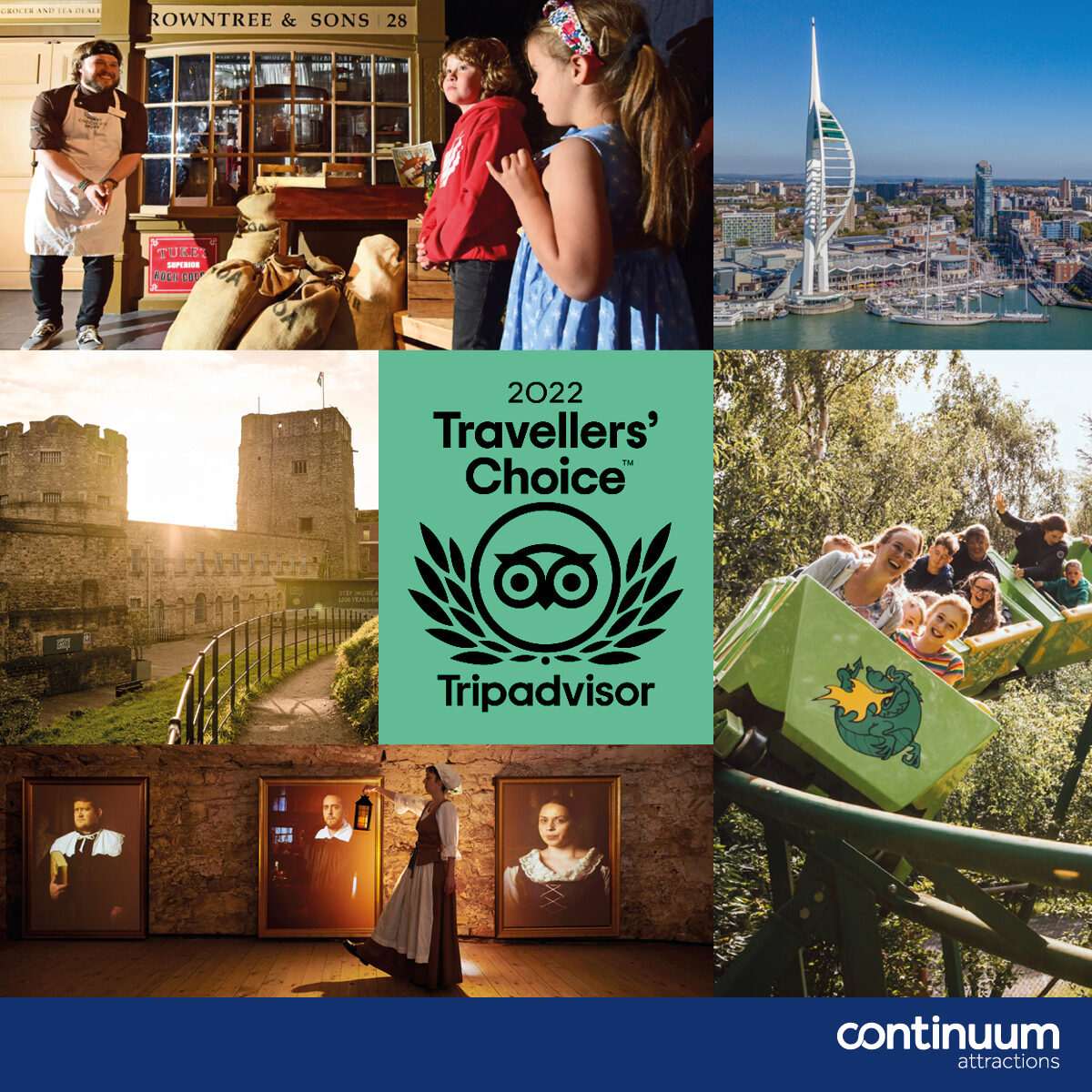 Despite the challenges of the past couple of years in the tourism and leisure industry, one of the UK's leading visitor attractions companies, Continuum Attractions, has continued to place its guests at the heart of what they do.
As a result, the York-based company is delighted to see that five of its eight attractions have been awarded the TripAdvisor Travellers' Choice Award 2022 for; The Real Mary King's Close, GreenWood Family Park, York's Chocolate Story, Spinnaker Tower, and Oxford Castle & Prison.
These awards celebrate visitor attractions that are highly rated by travellers on the platform.
Julia Delaney, CEO of Continuum Attractions says: "When our teams work incredibly hard to create memorable and enjoyable experiences for our guests, it is so rewarding to hear back from those guests telling us and others how much they enjoyed it. We are delighted that our visitors have shared their five-star experiences on TripAdvisor, and that these reviews are recognised with these awards."
"We have some exciting new projects planned for the next 12 months which will further expand the portfolio of experiences that Continuum Attractions offers, and we are looking forward to delighting even more guests in the future".
Read more about our attractions here:
https://www.realmarykingsclose.com/
https://www.yorkschocolatestory.com/
https://www.spinnakertower.co.uk/
https://www.oxfordcastleandprison.co.uk/
https://www.greenwoodfamilypark.co.uk/
https://www.imacelebrityjunglechallenge.co.uk/
https://www.coronationstreettour.co.uk/
https://www.emmerdalevillagetour.co.uk/